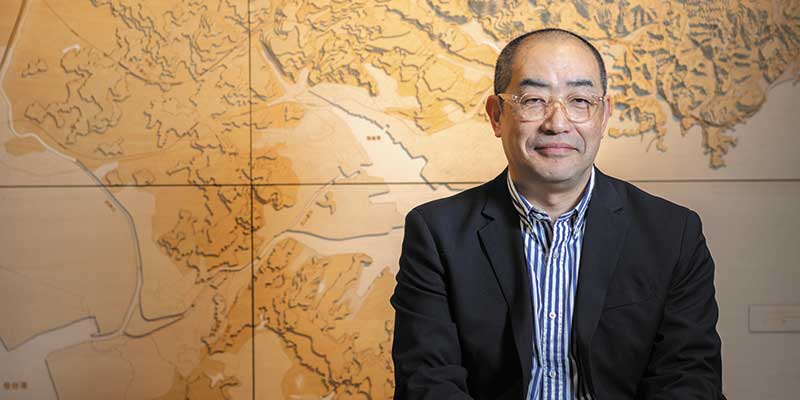 There is an old English maxim: "Providing is preventing." Associate Professor Masashige Motoe of Tohoku University, Graduate School of Engineering (GSE), who heads the GSE Field Design Center (FDC), sees the need to take this saying to heart. The architecture/environment researcher seeks to have urban habitats fitted with necessities for mitigating disasters.
The Tohoku region has a long history of resiliency recovering from all types of catastrophe, natural and otherwise. In particular, Sendai - located alongside the typhoon-visited Pacific Coast as well as the Japan Trench (where tremor-causing tectonic plates converge) - exemplifies a city which remembers well the lessons learnt from past ordeals. 
Nevertheless, along with the passage of time people living in calamity-prone areas forget the fear, anxiety and sense of urgency that made them keenly aware of their precarious existence. Thus, a recurrent reminder which gently nudges them to have provisions handy has been designed into everyday life for adoption by those who may possibly become disaster-stricken.